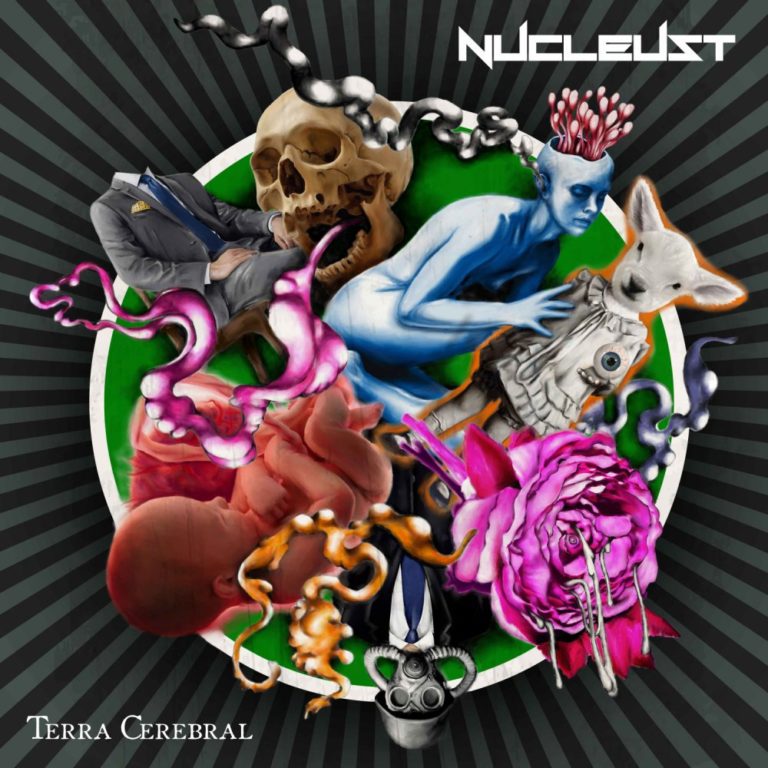 Today Nucleust release their debut album Terra Cerebral via Rockpit Records / Firestarter Music.
Terra Cerebral was produced by the bands guitarist, Max Palizban and recorded at Fridge Box Studio, Perth. Mixed & mastered by Forrester Savell (Twelve Foot Ninja, Karnivool, Sikth, Birds Of Tokyo)
Tracklist
Lullaby Paranoia
Nothing Is Real But Death
Quantum Umbrella
Re-earth
Of Man And Tree
Loss Of A Dearest
The Inner Self
The Symphony Of Revenge
Buy the album at the official Nucleust website or find it on all digital streaming sites
Watch the video for first single from Terra Cerebral, Lullaby Paranoia
The band will be taking Terra Cerebral on the road through August and September ending their huge run opening for UK prog masters, Haken, on Sunday, October 1 at Perth's Capitol Theatre.
Fans can purchase discounted tickets to the Haken show HERE and receive a free download of the bands Resistivity EP
In December, Nucleust will be heading to Europe to join death metal masters, Six Feet Under on their Xmas In Hell tour!
THE 'TERRA AUSTRALIS' TOUR
Friday, August 4: Crown & Anchor: Adelaide, SA
Saturday, August 5: The Loft: Warrnambool, VIC
Friday, August 11: The Evelyn Hotel: Melbourne, VIC
Saturday, August 12: The Music Man Megastore: Bendigo, VIC
Sunday, August 13th: Rockstar Bar: Frankston, VIC
Friday, August 18: The Basement: Canberra, ACT
Saturday, August 19: Dicey Rileys: Wollongong, NSW
Sunday, August 20: Frankies Pizza: Sydney, NSW
Thursday, August 24: The Small Ballroom: Newcastle, NSW
Friday, August 25: The Back Room: Brisbane, QLD (Shredfest)
Saturday, August 26: The Lionleigh: Rockhampton, QLD
Friday, September 1: The Boston: Perth, WA [supporting Frankenbok] Friday, September 8: Badlands Bar: Perth, WA
Friday, September 15: Prince Of Wales Hotel: Brisbane, QLD
Saturday, September 16: New Tattersalls Hotel: Lismore, NSW (Metal United Down Under)
Sunday, October 1: Capitol, Perth WA (supporting Haken)
More info on the tour and each show at nucleust.com/store